We could tell you that in order to get fit and really see results, it takes a lot of sweat and tears, but we're sure you've heard that before and know that this is just an approach that doesn't last. We all have our limits and our own stories, but what we all share is the desire to change, to evolve, to improve our image and our physical fitness.
FizzUp is working to create a new fitness experience: one that listens to your body and helps you get moving at your own pace. And since there's no ideal pace, we're convinced that everyone has their own. FizzUp easily becomes a lasting part of your weekly routine, with workouts that are right for your current fitness level, goal and lifestyle. As a comprehensive and personalized fitness training method, it capitalizes on the latest research in the physiology of exercise. These are the innovations that we offer to stand by our promise that you can get fit in just six weeks with FizzUp.
---
FizzUp in numbers

---
Press releases and hits
Press Releases
Press hits
07/2018 | Balance (printed press)  – Home Comforts
05/2018 | Men's Running (printed press)
05/2018 | Women's Running (printed press)
05/2018 | Weight Watchers (printed press) – Our healthy picks
05/08/2018 | BestFitMagazine.co.uk (online) – News: Between the Sheets
01/2018 | Woman's Own Diet Special (printed press) – Try a PT in your pocket
01/2018 | Yoga Magazine (printed press) – FizzUp
01/04/2018 | Evening Standard (online) – Fitness gadgets to give a healthy head start in 2018
01/11/2018 | Take a Break (printed press) – TaB loves… FizzUp
11/16/2017 | Shortlist (printed press) – Apps of the Week – FizzUp
In the media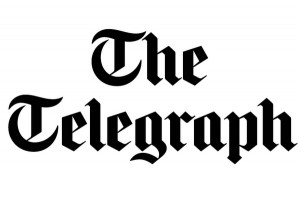 "Do you remember six weeks ago? Your waistline was an inch or so thinner, your bank balance was certainly healthier and you were still friends with your liver. A lot can change in six weeks, including for the better. FizzUp is a digital personal trainer that promises to get users back in shape in a month and a half." —The Telegraph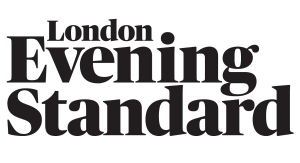 "If you've got all the gear but no idea, FizzUp will act as a personal trainer in your pocket. The app creates tailored workout and nutrition plans, as well as motivational add-ons, which are optional blocks of cardio, abdominal and stretching exercises." —Evening Standard
---
PR AND MEDIA CONTACT
For images, further information, latest user statistics or to arrange an interview with FizzUp's staff and founder Julien Lavault, please contact Mackenzie Martin at mackenzie.martin@fysiki.com.
Want to try FizzUp fitness training yourself? Contact us for a complimentary VIP upgrade to the premium package, FizzUp Premium. All you need to do first is sign up via FizzUp's website http://www.fizzup.com/en or via the app, available on the App Store and Google Play.
---