FizzUp Ranking #1: Who's Got the Highest Rhythm Score?
The days are getting shorter, the temperature outside is getting colder and you might be suffering from the winter blues. Don't! It takes a lot more than that to break the motivation of the members of #TeamFizzUp! Their Rhythm has never been better and has now reached new heights! It's the moment you've all been waiting for: here are the top 20 male and female users who had the highest Rhythm score at the beginning of November, making them the users who have been working out the most on a regular basis. Read the new FizzUp ranking to find out who's at the top of their game!

FizzUp ranking: the 20 FizzUp users with the highest rhythm score*
*These users were ranked on Tuesday, November 8, 2016. This explains why some FizzUp users may now have a higher Rhythm score (meaning that they continued to work out after they were ranked) or that other users may have a lower Rhythm score (sadly, this means that their score fell back down to zero, so feel free to send them a boost).
Women's Ranking
And the top three in the women's ranking are…
Congratulations, ladies! Your determination is a great source of inspiration and motivation for the whole community! Well done, Fan!
Men's Ranking
#

20

 

Marco with 121

workouts!

#

19

 

GNT with 124

workouts!

#

18

 

Michel with 125

workouts!

#

17 Your trainer Julien with 129

workouts!

#

16

 

X@V1€R with 129 

workouts!

#

15

 

Luc  with 130

workouts!

#

14

 

Tao with 133

workouts!

#

13

 

Helk  with 134

workouts!

#

12

 

Escape with 136

workouts!

#

11

 

Grogui with 143

workouts!

#

10

 

Gambala with 144

workouts!

#

9

 

Bear with 145

workouts!

#

8

 

Philo  with 146

workouts!

#

7

 

Arthur with 148

workouts!

#

6

 

Raoul with 154

workouts!

#

5

 

Cparti with 155

workouts!

#

4

 

Bert with 156

workouts!
And the top three in the men's ranking are…
This FizzUp ranking introduces you to new users who work out on a regular basis. Congrats, Tinjaf! And well done, boys! Your diligence is something to inspire and motivate so many users!
Zooming in on two of our highest-ranking users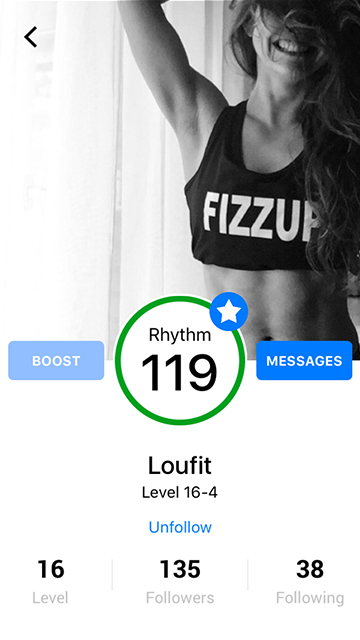 Meet _loufit, FizzUp ambassador and accomplished athlete, who's enough to inspire and motivate you to reach the top of your fitness goals.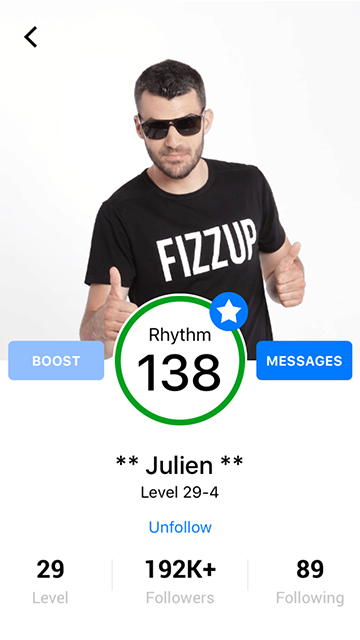 Julien, your FizzUp trainer, has made the list. He's also setting an example and will soon hit 130 workouts in a row!
What are YOU waiting for to get in shape this winter?
They say that "old habits die hard," so get into some solid healthy habits with FizzUp fitness training. Even winter won't be able to stop you. You'll be ready to face it and keep your motivation intact, so don't wait. Join #TeamFizzUp now. Follow these users' lead and get into a lifestyle that's good your health and everyday wellness. But be sure to not let your Rhythm score fall back down to zero so that you can make our next top 20!