Cassandra: Learn to Love Working Out with FizzUp
Cassandra never liked working out, but after having spent a year studying abroad, she wanted to get back the body she had before indulging in the delicious pleasures of the expat life. With FizzUp, she was able to learn to love working out while getting results that last.
Why I wanted to start a fitness program
Hey there, Team FizzUp! My name is Cassandra and I'm currently getting my master's degree in education so that I can become a teacher. Last year, I decided to study abroad in Spain for 10 months. For two semesters, I shared an apartment with a few other students. I traveled, partied and indulged in yummy local specialties. Then I gradually started gaining weight. I felt less confident in my body, so I wanted to get back into working out to burn off what I ate. There's a first time for everything, and this was early 2016. Before that, I actually hated working out. Gym class at school was a subject I didn't like at all and I never did any physical activities outside of school. No, really!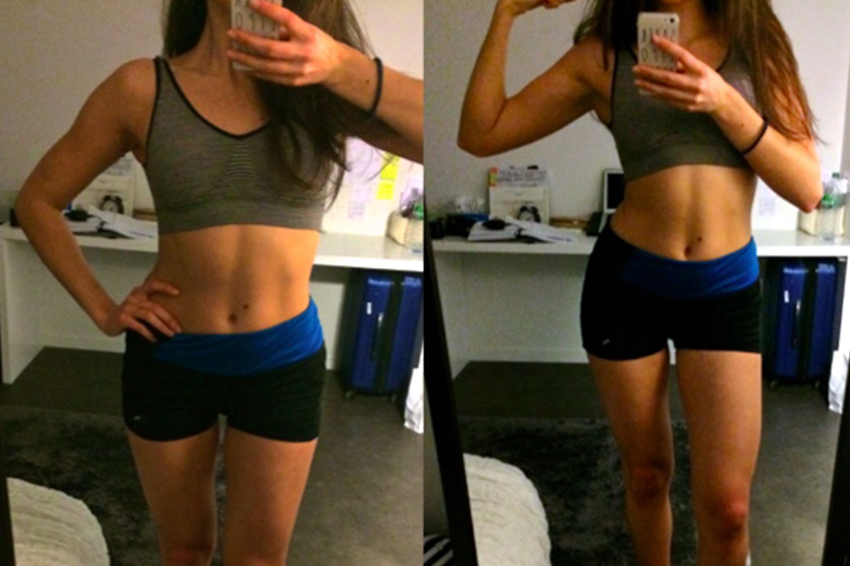 When I first got started, I followed a 12-week workout program with a friend, which ended up being too hard for me as a beginner. By the sixth week, I only did it half of the time. I follow FizzUp Ambassador Loufit on Instagram, and she's how I finally discovered FizzUp in March or April. So I gave it a try and it was love at first sight!
FizzUp's advantages that make all the difference
Fast, personalized and user-friendly: FizzUp was the solution I needed. I was sold right away! The Rhythm is a great feature that keeps me motivated because I want to keep my score up.
When I started, my muscles got really sore. Then after a while, my body started building strength. Visually, I haven't yet gotten the results I want, but I've got a lot of patience. I'll keep going… slowly, but surely. I can feel the progress I'm making. In the beginning, I could only do two knee push-ups. Now I can do 15 on my feet! Yeah, I know it's not that much, but that's the progress I've made and I'm proud of it. Besides that, now I've totally changed the way I feel about exercise compared to how I felt about it in the past when I was a kid in school. I have a much healthier relationship with it now and I've stopped trying to lose weight. I just want to build strength, push my limits and improve my fitness.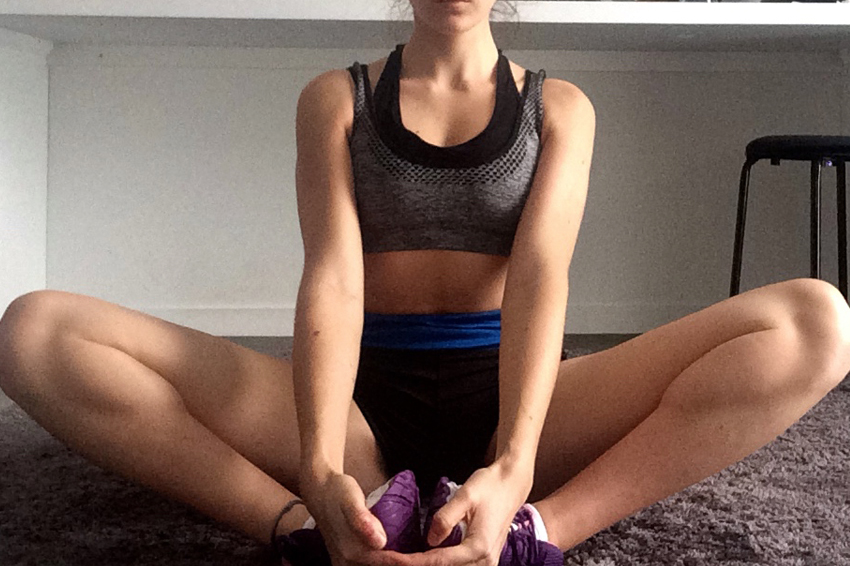 The FizzUp app is excellent for my goals! It gets me motivated with an evaluation at the beginning of every level (which is how it designs my own personalized workout program) and one at the end of every level (which shows me how much progress I've made). That's what I like most about this app! Now that I've been using it as regularly as possible for almost 10 months, I'd like to get more out of it by upgrading to FizzUp Premium, with more cardio and strength training. My favorite exercises are squats, the Arlaud movement and decline glute bridges.
I can feel the results both in my body AND mind. Nothing's better than that when you want to be at the top of your class! FizzUp has made me learn to love working out and I want to keep going. Maybe I'll sign up for a dance class soon or a combat sport. I don't really know what I'm going to do yet, but one thing's for sure: I've changed how I see exercise, and I only have FizzUp to thank!!!
Step up to your own fitness challenge and join Cassandra and the rest of the FizzUp community. It's so easy to learn to love working out when you've got the right guidance. It's easy to better your relationship with exercise and your body when you discover all that it's capable of with FizzUp fitness training.